UMC National Convention
October 5, 6, 7, 2018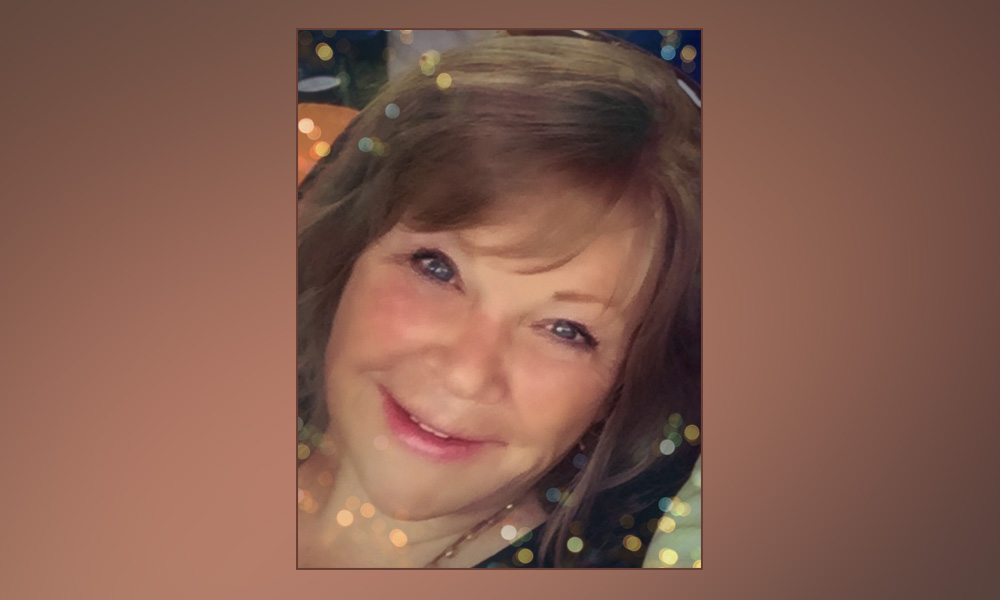 The Facilitator
Rev. Glenda Cadarette
GLENDA CADARETTE is an Ordained Spiritualist Minister, as well as a Clairvoyant and Trance Medium, Spiritual Healer, Reiki Master Teacher and Veridatis, trained Labyrinth Facilitator.  She travels extensively throughout the United States demonstrating these gifts and also teaching spiritual development classes in Indiana, Colorado, Louisiana and providing development of mediumship to others.  Glenda is an internationally known medium and has been involved with spirit communication for over 25 years.
FOR RESERVATIONS CALL 540-562-4889
Roanoke Country Club
Banquet Buffet Menu
House Salad
Warm Assorted Rolls and Butter
Coffee/Tea
Chicken filled w/ spinach, leeks, Parmesan cheese topped with Florentine sauce
Grilled Salmon
Roasted Vegetables
Roasted Red Potatoes
Assorted Plated Desserts:
Key Lime Pie; Lemon Chess Tarts; chocolate French Silk Pie
Roanoke Country Club
Program Schedule
Friday, October 5
WHETZEL HALL (Bookstore)
10:00 AM – CONVENTION REGISTRATION DESK OPENS
( Workshop Registration)
10:00 AM –MEDIUMS' SECRETARY DESK OPENS
(Mediums' Appointments and Tickets for Circles)
12:00 NOON – LUNCH (Donation $7.00)
12:30 PM – DELEGATE REGISTRATION DESK OPENS (Check in for the Delegate Meeting)
1:00 PM – DELEGATE MEETING (Chapel)
Guest are also invited to attend this meeting
4:00 PM – CIRCLE – To be announced (Times, Mediums and Circles will be posted in the Bookstore)
6:00 pm – Dinner (Donation $10.00)
7:30 pm – Lecture, Message & Necrology Service
Saturday, October 6
8:00 AM – Breakfast (Donation $5)
8:30 AM – CONVENTION AND DELEGATE REGISTRATION DESK OPENS (Check in for the Delegate Meeting)
8:30 AM – MEDIUMS' SECRETARY DESK OPENS (Mediums' Appointments and Tickets for Circles)
9:00 AM – DELEGATE MEETING (Chapel)
12:00 NOON – LUNCH (Donation $7.00)
1:00 PM – 3:00 PM  – "WORKSHOP" "Developing YOUR Mediumship" Taking the next step to meaningful evidential spirit communication and presentation / REV. GLENDA CADERETTE / Donation $20
6:00 PM – Roanoke Country Club Cash Bar
6:30 PM – Dinner & Dance with Chasity Duncan and the "OL'# SEVEN" BAND  (Something NEW, bring your partner and friends for an evening of spiritual fellowship, good food, and DANCING!
Sunday, October 7
8:00 AM – Breakfast (Donation $5)
9:00 AM – Adult Study (No Charge)  Join us in the bookstore!
10:30 AM – Spiritual Healing (Chapel)
11:00 AM – Worship & Ordination Service
Rev. Laura MacLachlan, Presiding
12:00 NOON – Lunch (Freewill donation) followed by Reception for new Ministers (Library)
1:00 PM – Check Out & Executive Board Meeting (Office)
Directions to the UMC
UMC is located at 1488 Peters Creek Road, NW, Roanoke, Virginia, at the intersection of Hershberger Road (to the east), Peters Creek Road, and Peachtree Drive (to the west).
1. From Interstate 81 take the US 581 exit South (exit 143).
2. Take the first exit off of US 581, Peters Creek Road, South. Turn right on Peters Creek Road at the end of the exit ramp.
3. Turn right at the fourth traffic light (Hershberger to the left and Peachtree to the right).
4. Immediately bear left into the United Metaphysical Churches driveway.
If you are coming from Melrose Avenue or Salem, turn north on Peters Creek Road. At the first light (Hershberger to the right, Peachtree to the left), turn left and bear left into the UMC driveway. Upon arrival check in at the office.
Airport Arrivals
The Roanoke Municipal Airport (code ROA) is less than 10 minutes away from UMC. If you are flying to Roanoke and need ground transportation, call the UMC office at (540) 562-4889 and they will do their best to accommodate you.
Let them know the date, arrival time, and airline you will be using. If you also need ground transportation to the airport upon your departure, please let the office secretary know your travel details—date, time, airline.
NEW Train service to Roanoke!
Passenger train service returned to the region on October 31 with a daily Amtrak train that departs and arrives in Downtown Roanoke. The new stop in Virginia's Blue Ridge is part of Amtrak's Northeast Regional Route, making the region easy to reach from destinations like Washington, D.C., Baltimore, Philadelphia, New York, and Boston.
It takes approximately five hours to make the trip to Virginia's Blue Ridge from Union Station in the nation's capital!