Free Energy Exchange Weekend
May 4, 5, 6, 2018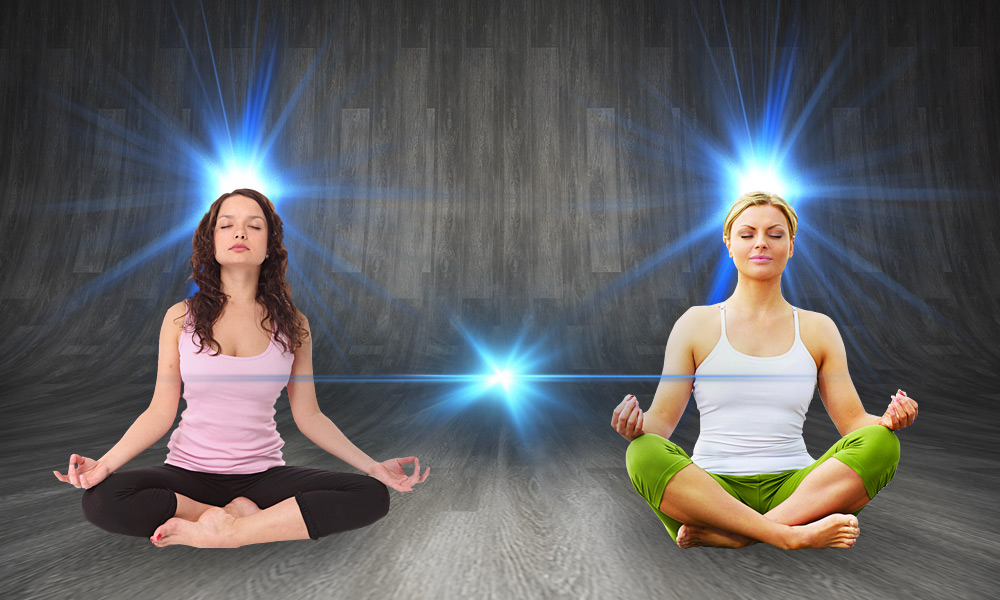 The Facilitators
Private All Message Service (FOR THOSE VOLUNTEERING FOR THE WEEKEND)
An opportunity to put your energy into the Center which can help so many others by picking and completing a project.  We will: host you….lodge you….feed you, and give you a workshop with Rev. Sally Knuckles and Rev. Reed  Brown
Rev. Sally Knuckles
Ordained Minister and Pastor and Board Chairman of The NoVa Metaphysical Fellowship in Arlington, Va.  She is also on the Board of Directors at The United Metaphysical Churches as well as serves at the UMC's National Headquarters in Roanoke Va. as a Medium, lecturer, and Past Life Regression Facilitator.
Rev. Knuckles has begun Metaphysical Study Groups in The OBX of NC, West Virginia, and Virginia and has served as Pastor of The Arlington Metaphysical Chapel, Arlington Va.
She is a Certified Hypnotherapist specializing as a Past Life Therapist.  Her work in this area also includes Hypnosis for Behavior Modification.  She teaches and lectures on Quantum Metaphysics and Universal Laws, is a Spiritual Coach and Metaphysical Counselor, and a trained Hospice Volunteer.  Rev. Knuckles believes there is a Spiritual solution to all life's difficulties.
Rev. F. Reed Brown
F. Reed Brown F. Pastor Emeritus of the Arlington Metaphysical Chapel in Arlington, VA., is known as a powerful metaphysical teacher and speaker, and is many times able to demonstrate the truth of the continuation of "Life after death." His abilities have been written about and featured in the Washingtonian Magazine, as well as numerous other TV and Radio programs and articles over the years. He was a major part of Walter Cronkite's "Understanding the Paranormal"
FOR RESERVATIONS CALL 540-562-4889
Program Schedule
Friday, May 4
3:00 PM – Check-In
6:00 PM – Dinner
7:30 PM Private All Message Service  (FOR THOSE VOLUNTEERING FOR THE WEEKEND)
Saturday, May 5
8: AM Breakfast
9:00 AM to 10:30 AM  WORKSHOP –  Rev. Sally Knuckles  Mediumship, askashic record, and Using the Soul's Information" How to develop your relationship with your Joy Guide, and how this guide can be of service to you in accessing the Akashic Record….And in that relationship how we can use soul information to help ourselves as well as others in understanding who we are, what is our purpose and why we do the things we do.
11:00 AM – Pick a project
Noon Lunch
1:00 PM  Begin YOUR project = A time to contribute YOUR energy to the Center helping to make it a beautiful, inviting and loving center of metaphysical spirituality.  
SUGGESTED PROJECTS
Wash, dry and replace all mattress covers and quilts or bedspreads in Dorm and Farm House
Pick a flower bed to weed, plant, etc. including side and back of the farmhouse
Help clear ground in back of the church.
Power wash driveway end of the church
Wash windows in dorms, church, library, bookstore, cafeteria, and farmhouse
Scrub down the wall in back of the stove in Cafeteria
Lots of other projects as well.
4:00 PM Start to wrap up your project to completion
5:00 PM  IT IS FINISHED!   Yeah, Thank you, God!
6:00 PM Dinner for the "hearty" workfolks!
7:30 PM WORKSHOP =  F. Reed Brown  "Intuitive Awareness" Focuses on the "higher self" or the Astral Body.  In this class, you will learn how to recognize and heighten your intuitive powers.  You will also discover how it can benefit you on a day to day basis with your own personal and spiritual unfoldment.
Sunday, May 6
8 AM Breakfast
9:30 AM Adult Lyceum – Bookstore
11 AM Worship Service  & Children's Church –Revs.  Sally Knuckles & Reed Brown
12 Noon Lunch
1 PM Check Out
Directions to the United Metaphysical Churches
UMC is located at 1488 Peters Creek Road, NW, Roanoke, Virginia, at the intersection of Hershberger Road (to the east), Peters Creek Road, and Peachtree Drive (to the west).
1. From Interstate 81 take the US 581 exit South (exit 143).
2. Take the first exit off of US 581, Peters Creek Road, South. Turn right on Peters Creek Road at the end of the exit ramp.
3. Turn right at the fourth traffic light (Hershberger to the left and Peachtree to the right).
4. Immediately bear left into the United Metaphysical Churches driveway.
If you are coming from Melrose Avenue or Salem, turn north on Peters Creek Road. At the first light (Hershberger to the right, Peachtree to the left), turn left and bear left into the UMC driveway. Upon arrival check in at the office.
Airport Arrivals
The Roanoke Municipal Airport (code ROA) is less than 10 minutes away from UMC. If you are flying to Roanoke and need ground transportation, call the UMC office at (540) 562-4889 and they will do their best to accommodate you.
Let them know the date, arrival time, and airline you will be using. If you also need ground transportation to the airport upon your departure, please let the office secretary know your travel details—date, time, airline.
NEW Train service to Roanoke!
Passenger train service returned to the region on October 31 with a daily Amtrak train that departs and arrives in Downtown Roanoke. The new stop in Virginia's Blue Ridge is part of Amtrak's Northeast Regional Route, making the region easy to reach from destinations like Washington, D.C., Baltimore, Philadelphia, New York, and Boston.
It takes approximately five hours to make the trip to Virginia's Blue Ridge from Union Station in the nation's capital!